Many early career scientists would view Professor Reinhard Hüttl's career as a soil scientist and research manager as one from which they could learn. And, during their two-week Science Forum in Germany, the 2017 Green Talents awardees from 21 countries met him to ask about his experiences and get hints on approaching their own career development.
Hüttl's career progression has been rich and varied. He started his studies as a soil scientist in the 1980s at the University of Freiburg and, via an international route, he now leads the Helmholtz Association's large-scale Earth and Environment research programme, sits on the supervisory board of BMW and is influential within Germany's science policy system, occasionally as an adviser to the German Chancellor – amongst other things.
Despite being an established high achiever, Hüttl clearly values the development of, and contact with, the next generation of researchers from around the world and immediately accepted an invitation to meet the 2017 Green Talents in Berlin.
Andrew Tweedie (moderator) introduced the professor and then let the Green Talents loose with their probing questions.

Olga Mironenko (Russia): If you look back on your career, what would you do differently now?
Hüttl: Nothing. We have just heard some of the highlights of my career from Andrew. It started in Bavaria, after studies in Germany and the USA, it took me to industry (BASF Group), on to the University of Hawaii – after some thought, but this gave me new perspectives. After German unification, I was invited back to Germany to work on setting up Cottbus University and then moved to the German Research Centre for Geosciences (GFZ, a Helmholtz Association member) as Scientific Executive Director and Chairman of the Board.
I had many fantastic opportunities and took them. I can't complain, can I?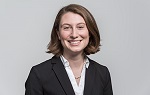 Hannah Harrison (USA): There is a gap between environmental sciences' findings and policy informed by those findings. What lessons can be drawn from this?
Hüttl: This is important. We have a lack of focus on the good science management, the kind of management that transfers discovery into policy systems. Communication is an essential part of science management. Germany has had to change here because our federal system (16 states) was prone to fragmentation which created information gaps. I was involved in setting up Germany's National Academy of Science and Engineering (acatech) to better inform national policymaking.
And, the 'alternative facts' period that we live in shows the importance of strong science communications. 'Alternative facts' delay essential progress, and we can't doubt how essential sustainability and climate change research is.
But, don't forget, politicians and industrialists – with different frames of reference – determine much of the structure and level of funding for science. We need to maintain good relationships with them, however, from an independent position.

Kamila Pope (Brazil): How do we ensure good technology transfer in countries where the state apparatus is still developing?
Hüttl: I don't believe that state subvention presents the full solution, generally. Reliance can set in and then innovation fails to be embedded into the wider economy. Technology transfer also comes from entrepreneurial pursuit. This can be fast and help people, businesses and economies become competitive – without waiting for the complex development of state apparatus.

Ellin Lede (Australia/United Kingdom): What innovations are you enthusiastic about that could be applied in the coming decades to address climate change?
Hüttl: Innovations around the circular economy need to be embedded locally very quickly before older, and dirtier, forms of industrialisation set in. We all need to push towards substitution of fossil fuels, increased research into underground CO2 storage, biotechnology and greater use of heating and cooling systems like the one in our Bundestag.

Enayat A. Moallemi (Iran): You mention competition, but don't we still need strong collaborations to achieve sustainable development goals?
Hüttl: Of course, collaboration is required between scientists and institutions across the world to achieve the SDGs. But, even within the Helmholtz Association, a predominantly government funded organisation, competition for programme oriented funding is essential to maintain standards, competitive edge and to avoid duplication. As individual researchers, you must learn how to compete for funding based on your research strengths – you might have a collaborative proposal which is competitive.
There is a balance to be struck. Our polar researchers at the Alfred Wegener Institute (AWI), for instance, work with the British Antarctic Survey. That is a very 'competitive', value added, collaboration.
Remember, you must always be able to provide a compelling narrative for why your research must be funded and, if it is funded, deliver results.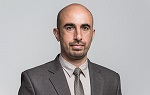 Zeyad Al-Shibaany (Iraq): What is the transformational-leadership approach to research into sustainability?
Hüttl: This is a good question and I return to management. To encourage transformational leadership, we need almost symbiotic interactions between scientists and managers. This is emphasised in the fourth industrial revolution, or Industry 4.0, which was defined by acatech and is now a global phenomenon. I cannot emphasise enough the importance of being or becoming a competent expert but at the same time of learning how to be a good manager. You should take every opportunity to exercise responsibility and gain leadership skills.
Andrew Tweedie (moderator): I have a final question on the translation of knowledge into policy but let me first summarise some of your points and what we might learn from you:
become good at your subject and communicate your findings to researcher and non-researcher stakeholders
broaden your horizons as soon as possible
take the opportunities that come your way
take on responsibilities and become a good manager who pushes societally-relevant findings into the political sphere
be committed and authentic to your cause
and your attendance demonstrates that you must encourage your potential successors to succeed and that you should enjoy your research career.
Now my question. It is about where the current state of translation of research findings into policy leaves us. What are the chances of meeting the Paris Agreement's target of maintaining global warming to within 2˚C of pre-industrial temperatures?
For the first time in the evening there was a silence, Hüttl dropped his head, stared at the carpet and stroked his chin. The final word was his.
Hüttl: 50%.